Australasia Moulding Ltd is Proudly Climate Positive.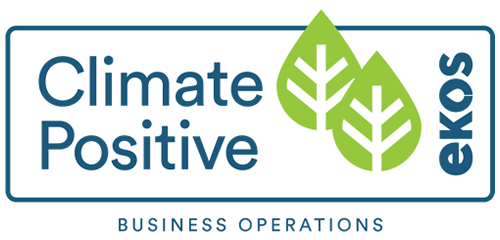 We have partnered with Ekos to measure the carbon footprint of our business operations within New Zealand and to offset this by 120% with certified carbon credits.
These certified carbon credits are sourced from projects that grow and protect forests in New Zealand and the Pacific Islands and help to deliver climate resilience, waterways protection, erosion control, biodiversity conservation and community economic development.
We have specifically chosen for our carbon credits to support the Kern Creek Forest Conservation Project & Kānuka Hill - Uruwhenua Native Regeneration Project in New Zealand. Both projects help to improve the environment that we live in.
To find out more about Ekos and the work that they are doing for carbon management for New Zealand organisations please see: https://ekos.co.nz/
ROMOLD manhole chambers can provide significant embodied carbon reductions when compared to the traditional concrete benched-in-situ manhole chamber.
To learn more about how ROMOLD manhole chambers can improve the outcomes of your project please contact us today:
ask.us@australasiamoulding.co.nz, 0800 287 668.