ROMOLD DN1000 Manhole Chamber
The ROMOLD DN1000 Plastic Manhole chamber is a masterpiece of German engineering. Developed from over 20 years of experience gained in the European market, these plastic manholes are as refined as they are functional.
Suitable for both wastewater and storm water applications, the manhole chamber provides the flexibility required to construct a pipeline that performs well into the future.
The DN1000 Plastic Manhole Chamber from ROMOLD is a modular system designed to be easy to install, and to specify!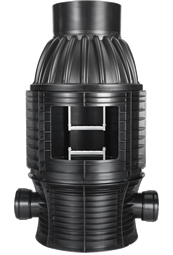 Why Romold Manholes?
The ROMOLD DN1000 Plastic Manhole chamber offers huge advantages over traditional concrete manhole chambers.
10 reasons why you should consider the ROMOLD DN1000 Plastic Manhole as the first choice solution for your project:
Reliably Sealed: A product designed from top to bottom with the focus on a reliably sealed system. Future-proof your network by removing infiltration, and consider the environment by eliminating exfiltration.
Perfect complement to flexible plastic pipelines: The benefits of using plastic pipe for sewer systems are well known. Finishing off the system with a designed-for-purpose plastic chamber is common sense, and a step towards achieving better infrastructure. With friction coefficients equivalent to plastic pipe, and integrated rubber seals providing flexibility, the chamber will not become a weak point in a well-designed system.
Inherent chemical resistance: Eliminate the risk of H2S corrosion, or corrosion from acidic soils. Made entirely from fit-for-purpose materials that will not degrade in the intended environment, ROMOLD manhole chambers will ensure maximum asset life and ultimately save money used for infrastructure renewals.
Extremely tough & impact resistant: Polypropylene plastic is extremely tough, impact resistant, and can withstand external loads without brittle failure. On-site handling or post-install ground movements will not lead to cracking of the product or disruption to the pipe seal.
Lighter & Safer: Mitigate safety risk in the worksite by specifying chambers with a weight roughly 5% of that of an equivalent sized concrete product. With elements weighing in the 10's of kilograms it is inherently safer to work with the product in tight confines.
Ease of Handling: Use the weight benefits to allow streamlining of worksite processes. Keep your digger doing the job it is made for and instead use light transport to move the product from the materials storage yard to the work site.
Extensive Range: Select your solution from a significant catalogue of pre-benched base options and get what you need from stock, whilst eliminating time-hungry on-site processes.
Time Efficient: Use the built-in features of the chamber and streamlined installation process to reduce install time and the corresponding disruption to services.
Standards Approved: ROMOLD manholes are designed, manufactured and tested to be compliant with the stringent European standard EN 13598-2.
Excellent Support: Benefit from backup support offered by Australasia Moulding Ltd in combination with the ROMOLD engineers in Germany.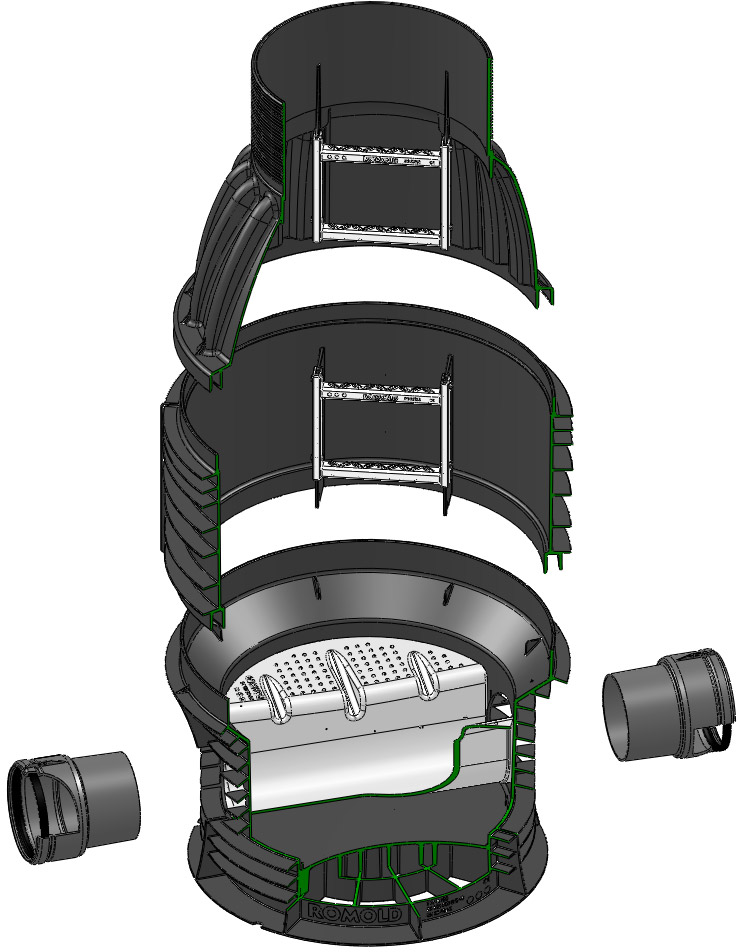 Manhole Product Features
Steps – Non-slip design made from light grey plastic to improve safety through visibility as well as provide inherent corrosion resistance.
Berm and Channel – Smooth seamless full-pipe bends provide hydraulically optimised flow characteristics with an integrated non-slip berm designed with safety in mind.
Pipe Sockets – Designed to make the connection of plain wall pipe effortless whilst achieving life-long infiltration reduction and exfiltration resistance.
Modular System – Improve handling of components and easily build the product to the exact specification that is required by choosing components from a significant catalogue of in-stock items.
Triple Safety Seal – Proven seal technology which prevents leakage of fluids from both directions.
Height Adjustable – Tune the height of the chamber to the nearest centimetre with simple handle tools.
Pipe Seal – Achieve an angle tolerance of +/-7.5° between inlet and outlet pipe seals.
Flat Base – Allowing for simple levelling of the product during installation.
Cover Mounting Ring – Suitable for Class D 400 applications, applied loads are fed directly into the backfill surrounding the chamber allowing for a stable system long term.
External Ribs – Achieve effective locking into the backfill to create a stable system that will not move.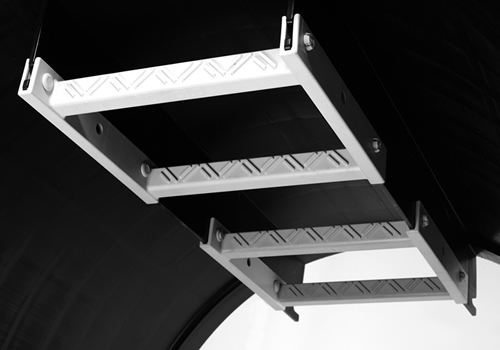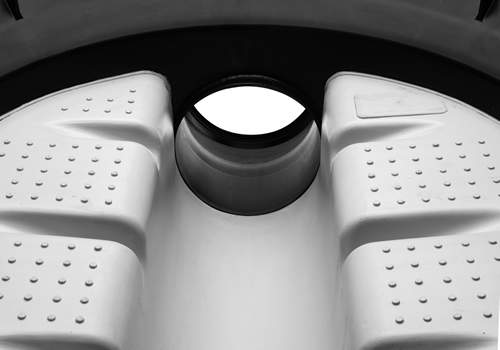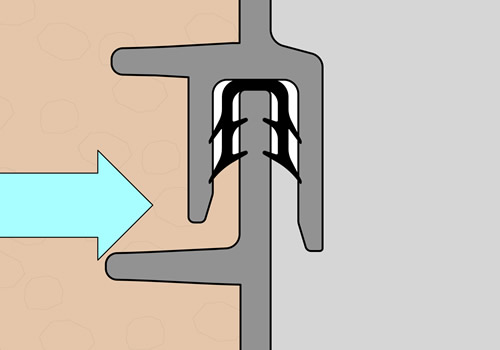 More Information
More information on the ROMOLD DN1000 Plastic Manhole chamber can be found in the catalogues and installation instructions linked below.
For further enquiries please contact us.