Saint-Gobain PAM Manhole Covers
For more than 40 years, the Saint-Gobain Municipal Casting range has been drawing benefits from the unmatched qualities of ductile iron: impact strength, resistance to specific mechanical stresses, high breaking strength and very high safety factors.
Thanks to the knowledge built up over many years of design and casting experience, the latest generations of Saint-Gobain PAM manhole covers have been designed with many innovative performance features, as well as featuring unparalleled quality.
From Class B 125 to Class F 900 there is a Saint-Gobain PAM manhole cover solution for your every need.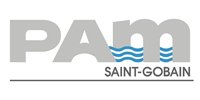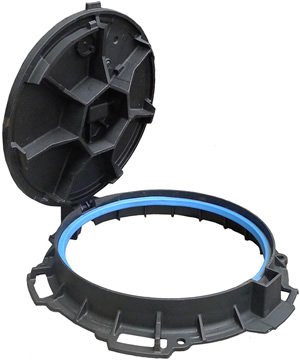 Why Ductile Iron Manhole Covers?
Strength, Stability, Operation, Ergonomics, Safety, Lockable, Standards Approved, High Performance Sealing, Light Traffic or Heavy Traffic, Ventilated or Non-Ventilated: SAINT-GOBAIN PAM has it covered.
Products that will meet your expectations and customer support that will ensure the success of your projects, contact us for a solution that fulfils your needs.
Manhole Cover Product Features
Ductile Iron - While most varieties of cast iron are brittle, ductile iron has superior impact and fatigue resistance, due to its nodular graphite inclusions.
Spring Bar Technology – An integrated locking mechanism which ensures the cover is securely locked shut upon closing and can only be opened with a lifting bar.
Anti-Theft Spline – Prevent the cover from being extracted and stolen with the superbly simple anti-theft spline.
Anti-Intrusion Lock – Available as an accessory the anti-intrusion lock provides added reassurance that manhole covers will not be lifted without the proper tools.
High-Performance Sealing – With a dedicated elastomer sealing ring the PAMTIGHT cover prevents ingress or surcharge of water up to a 1 bar positive or negative pressure rating.
Ergonomic Lifting – Greatly improve safety by taking the load of lifting a manhole cover from your back and instead putting it into a lifting bar, all made possible by the integrated ball-joint hinge.
Drop & Lock Covers – Further improving safety the manhole cover drops into place when opened ensuring that it will not fall back closed unintentionally. A simple straight back lift is all that is required to disengage the lock and allow the cover to be closed again.
600m Clear Opening – In keeping with needs for safer access to underground chambers Saint-Gobain PAM has covers offering a minimum 600mm clear-opening across the range.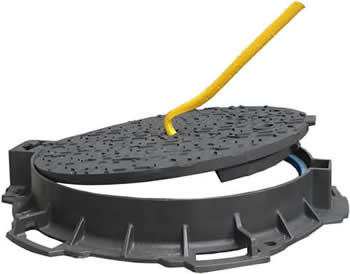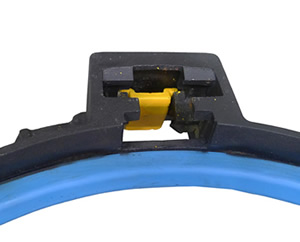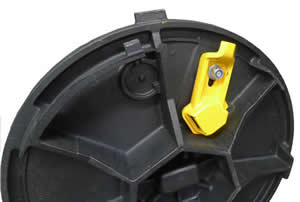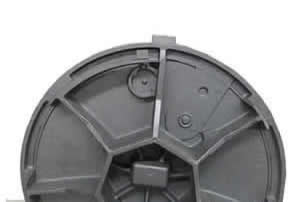 More Information
More information on the SAINT-GOBAIN PAM cover range can be found in the catalogues and installation instructions linked below.
For further enquiries please contact us.