ROMOLD DN625 Maintenance Chamber
The ROMOLD DN625 Plastic Manhole Maintenance chamber offers the opportunity to reduce cost and installation time of a project, but retains the same durability and performance offered by the larger DN1000 Plastic Manhole chamber.
Suitable for both wastewater and storm water applications, the chamber provides the flexibility that you require to construct a pipeline that performs well into the future.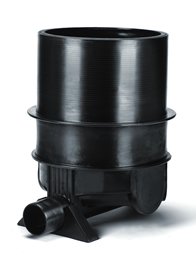 Why
Romold Maintenance Chambers
The ROMOLD DN625 Maintenance Chamber provides the opportunity to remove full sized manhole chambers from a pipe network and benefit from a smaller diameter less costly product as per the provisions of NZS 4404 Land Development and Sub-Division Engineering.
For stormwater; for shallow system (less than 1.2m to invert) a 600mm minimum diameter MH may be permitted subject to the approval by the TA.
For wastewater; for reticulation pipes, the maximum distance between any two consecutive maintenance structures shall be 120 m.

Where a combination of manholes and maintenance chambers is used along the same pipe, the maximum spacing between any two consecutive manholes shall not exceed 400m irrespective of how many maintenance chambers are used between the two manholes.
Economics of a pipeline can be improved without losing the core benefits that only plastic chambers can provide.
Maintenance Chamber

Product Features
Channel – Smooth seamless full-pipe bends provide hydraulically optimised flow characteristics.
Pipe Connection – Designed to make the connection of plain wall rubber ring jointed pipe effortless, whilst achieving life-long infiltration reduction and exfiltration resistance.
Modular System – Improve handling of components and easily build the product to the exact specification that is required by choosing components from a significant catalogue of in-stock items.
Triple Safety Seal – Proven element seal technology which prevents leakage of fluids from both directions.
Height Adjustable – Tune the height of the chamber with simple handle tools.
Pipe Seal – Achieve an angle tolerance of +/-5° on the inlet and outlet pipe seals.
Cover Mounting Ring – Suitable for Class D 400 applications, applied loads are fed directly into the backfill surrounding the chamber allowing for a stable system long term.
External Ribs – Achieve effective locking into the backfill to create a stable system that will not move.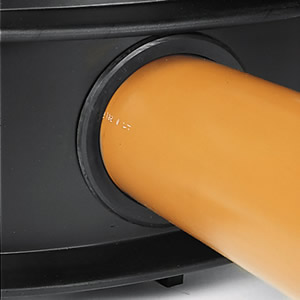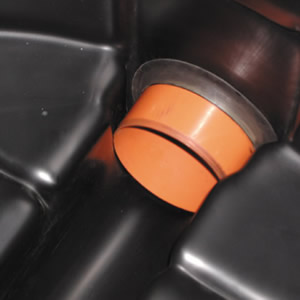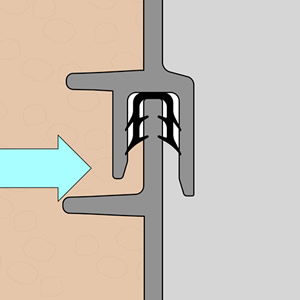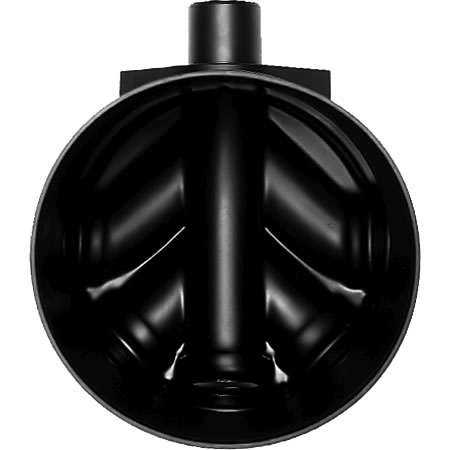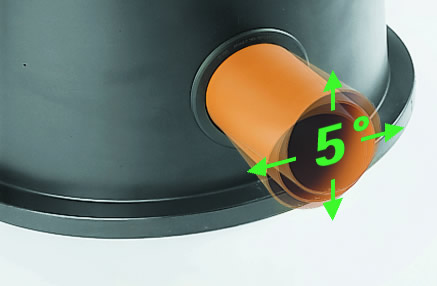 More Information
More information on the ROMOLD DN625 Maintenance chamber can be found in the catalogues and installation instructions linked below.
For further enquiries please contact us.